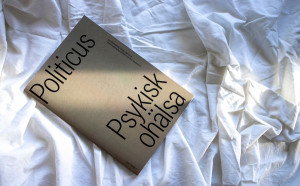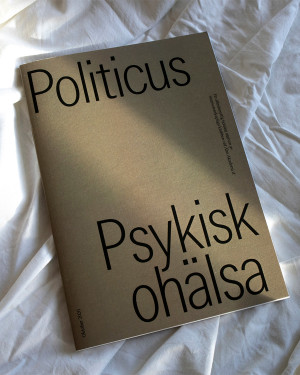 Politicus Psykisk Ohälsa
Politicus is a student magazine established in 1938. The publication has traditionally gotten a complete makeover each year, with a new layout and often also a new editorial team. This year's theme was mental illness (psykisk ohälsa), a topic that is extremely relevant among students, especially during the COVID-19 pandemic.
Client: Politicus
Year completed: 2020
Category: Print
EDITOR IN CHIEF
Axel Sandell
PROJECT PHOTOGRAPHY
Benjamin Åkerblom
PUBLISHER
Statsvetenskapliga klubben vid Åbo Akademi r.f.
ART DIRECTION & DESIGN
Studio Lars Högström
WRITERS
Niki Lyyski, Sebastian Björklund, Ellen Ijäs, Kasper Kannosto, Sara Strömberg, Aleksis Rentto, Isabelle Renvall, Amanda Byskata, Helmi Andersson, Axel Sandell, William Gräsbeck, Christoffer Steffansson, Carina Gräsbeck, Joanna Fuhrmann, Reidar Nervander, Nicole Nousiainen, Christa Bäckström, Minja Sundén, Charlotta Ohls, Sophie Ruhnau, Manuel Merino, Sean Wickers, Veerle Moyson and Daniel Wickström